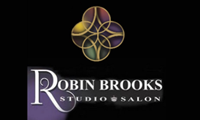 Robin Brooks Studio Salon
Facials
Experience our professional facial products and services.
Enjoy a spa facial and experience the luxurious feeling of deep-down clean that facial peels
and masque treatments can provide. All facials are customized depending on the need and request of my clients. Prices may very and a prior consultation agreed upon before we start your service.
Prices start from 50.00 to 135.00 depending on facial.
Signature Facial:
Stimulates cell metabolism to dramatically improve your skins appearance.
Green Tea and Ginger Sea enzyme Facial:
Calming Treatment for Sensitive Skin
Chai Soy Detoxifying Facial:
Circulation and detoxification of oily and congested skin
Pumpkin Apple Spice Peel:
Keeps your skin looking Refined and Refreshed
Volcanic Clay Purifying Facial:
Promote Regeneration to Revitalize your skin
Brazilian Propolis Facial:
Hydrate, Restore, and Nourish
Alpha Lipoic Omega Facial:
Hydrate and Exfoliate for a luminous glow
Skin Quench Hydrating Facial:
For Dry Dehydrated Skin
Polynesian Noni Fruit facial:
Known for its legendary healing properties creates a powerful protective Sealant for your skin
Glycolic Refining Facial:
Fine lines, Acne, hyperpigmentation, and dry skin.
Crystalline Gemstone Facial:
High energy, tightening, and detoxifyi Teen Clear Skin Facial
Acne Clarifying Facial Acne:
inflammation, bacteria control, exfoliation,
oil production.Epicuren acne treatments utilize a unique combination of exfoliating enzymes, sulfur and probiotics as an alternative to traditional methods,resulting in a noticeably clearer complexion.Results are most effective when offered in a series and accompanied by the home care acne kit.
Return to Top
Our Policy: