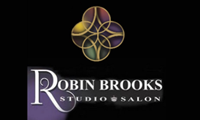 Robin Brooks Studio Salon
Makeovers
Bring out your inner beauty with a makeover by our artists.
Transform your look with a makeover from a licensed esthetician. Discover the secrets of runway models and Hollywood idols to coordinate your wardrobe, accessories, hair and makeup and achieve a beautiful, portrait-worthy look that will turn heads and help you stand out from the crowd.
Eye beautification services are designed to even out your skin tone under your eyes and on your eyelids as well as to reduce the appearance of wrinkles around your eyes.
Return to Top
Our Policy: