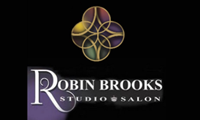 Robin Brooks Studio Salon
Other Hair Services
Other hair services to make you look your best.
Hair Extensions (Price may very depending on method and hair density)
Hair extension services employ realistic looking synthetic locks to give you beautiful long hair without the wait. Extensions can be added to allow dramatic special effects and up do´s which may not be possible with your natural hair length and type.
Blow Out - Flat Iron Deep condition & style 25.00 & up
Hair and Scalp Treatments
Hair and scalp treatments are designed to address problems with dandruff, dry scalp, or damaged hair due to environmental stress and over-processing.
Shampoo and Conditioning & Style 27.00 & up
Shampoo, conditioning and hair cleansing services for dirty, greasy, dry or damaged hair. Add a shampoo and conditioning treatment before your styling service and enjoy a relaxing scalp massage as we lather and rinse your hair with top-quality products.
Hair restoration services utilize the latest technologies in hair loss mitigation and restoration to help you keep the hair you have and improve the appearance of your hair. Results vary depending on the degree of hair loss and many genetic and health factors. Call today to learn more about our hair restoration program.
Realistic looking wigs and hairpieces are available to enhance your look and provide you with greater confidence and personal satisfaction. We will help you expertly match your wig or hair piece to your head shape and hair pattern to ensure a seamless and natural look.
Return to Top
Our Policy: