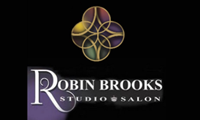 Robin Brooks Studio Salon
Precision Designer Cut or Razor
Services to meet your hair cutting and styling needs.
Mens Grooming Hair Cut & Style 25.00 & up
Get that sharp and polished look with a professional styling service from Robin. I can help you arrive at the look you want to achieve and deliver a flawless style with clean lines and layering. Whatever your style is, I can help you find a look that will complement your wardrobe and help you make maximum impact for that big meeting or special date.
Woman's Designer Hair Cut & Style 45.00 & Up
Professional hair cutting and styling services are available with are stylist . From traditional, classic looks to more expressive modern approaches incorporating asymmetry and advanced techniques… I can create just the look you are hoping for with a combination of impeccable technique and the finest hair care products available only in salons.
Children's Haircuts 17.00 & Up
I provide hair services for children of all ages. I understand that children may be fearful, impatient or squirmy but I will work with them with compassion and patience for a memorable and positive experience.
Ethnic and multi-cultural hair styling services address the physical differences between hair types of varying cultures. Robin is specially trained in techniques for Caucasian , African American and Asian hair to effectively design your cut and style, perms or relaxers , while minimizing damage and stress.
Hair styling instruction is available to teach you how to beautifully style hair in a variety of stunning looks. Get the building blocks for a lifetime of beautiful, salon-style hair.
Return to Top
Our Policy: